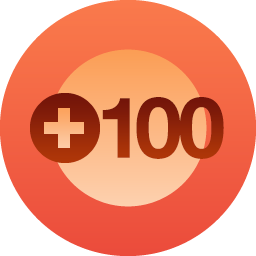 Congratulations on getting 100 total followers on The Self-Help Road To Freedom!

"A very special THANK YOU to all my followers, friends, and all visitors who made this new milestone HAPPEN."  🙂   Author, Marilyn Fowler
 🙂

________________________________________________

.
Do you ever think of your past and find
'what ifs'
running around in your mind?
What if
I hadn't done that,
what if
I'd done something different? Mistakes and Regrets. And you spend your whole life agonizing about how different life would be had you made wiser choices in the past. Everyone goes through it, but you
don't have to live with it.
"One day, perhaps, you will see for yourself that regrets are as nothing. The value lies in how they are answered."  ~Steven Erikson, House of Chains
What kinds of feelings come up when you think of your mistakes…anger about what you did or failed to do, sadness at how things turned out, guilt, stupidity, disappointment in yourself or feeling others disappointment in you? We can be pretty hard on ourselves for being imperfect. I've never known a perfect person. But I have known some pretty great imperfect people. So you don't need to keep beating yourself over the head and getting into 'what ifs' because you stumbled in the past.
Getting stuck in regret, self-criticism or blame can rob you of confidence and clear vision and then sabotage what you may want to create now. You can harbor your regrets, and stumble through life, but every decision you made was based upon your knowledge at the time. And maybe the path you took was necessary to move you to create something better. Louise Hay says, "Every experience I have is perfect for my growth."
When I worked in the jail with a Mental Health Team, I counseled homeless inmates incarcerated for trespassing, stealing food, yelling at police officers, etc, some with mental illness and some without a mental disorder. And many came from dysfunctional homes with physical and/or mental abuse. I heard a lot of 'what ifs' from them with poor self-images and memories of one mistake after another. They saw few worthwhile qualities in themselves and no hope for a positive future. But as I worked with them I found many bright minds with potential for a better life, and many learned to see their mistakes not as reasons for blame, but as learning tools to turn their lives around.
Cut away the nonsense, the drama, the regret, the scars of the past, and make a decision to no longer let them govern your happiness and freedom. ~Steve Maraboli

Awareness: Sometimes we're not aware of what's churning in our subconscious robbing us of the freedom we need to grow on our journey. If you have a sense of something holding you back, look inside and see what's in there. Any guilt and self-condemning thoughts? Any memories you've hidden somewhere so you don't have to re-live them? Bring them up and begin your road to freedom.
Forgiveness: You're not your mistakes. You're not stupid or incompetent. So you don't need to forgive yourself for being who you are. You need forgiveness for doubting yourself and allowing your mistakes to create a false image of you. Deal with your mistakes and feelings from your true self. Affirm your positive qualities often, acknowledge who you are, and claim your true identity–a beautiful person who goofs up sometimes.
Confrontation: There's power in thoughts and more power in words. So when any self-condemning thoughts come up, talk to them directly, out loud when possible. Tell them you've had enough, and you're letting them go … goodbye! Refuse to let them hang around.
Comfort: Comfort that inner child part of you who's been suffering for too long. Give her/him lots of hugs with love and approval. And when you make your next mistake–and you will–do the same with that mistake and all the others that follow. You're the caretaker, and your inner child needs you.
I can't count the times I kicked myself in the rear end with regret, and it always took a while for those thoughts and beliefs to give up and go away. But each time it was a new step forward. And I wish those steps forward for you.
Let the past go and enjoy your freedom.
Marilyn Fowler, Author of Silent Echoes