Hello, and Welcome Everyone!
I wanted to take a few moments before I put my next post up to say; "THANK YOU!"  I reached a new milestone here on my WordPress blog of 500+ LIKES and I could not be more HAPPY about that. I know it is mainly because of all of YOU who have taken the time out of your day to come visit, read and YOU made this happen. It does make me feel good to know that I am hopefully helping others live a full and happy life with the "Ole Wisdom" this 80+ something woman has gained through the years!
I do enjoy sharing my thoughts, hope, and life experiences with you. I do love reading others as we all share together, it seems to make this world a little more kind and we all move forward in a positive direction together.  So please don't be afraid to voice your comments as I do enjoy them.
I wish you much peace, love, and LIGHT… Marilyn
     Author, Marilyn Fowler xoxo  

.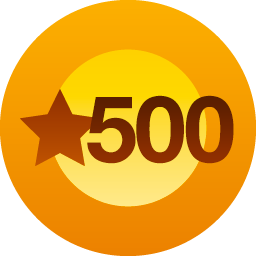 Your current tally is 501.